EASY MEDITATION

WEBINAR
Experience a variety of easy, short, and relaxing meditations. Connect with your Soul and Divine Spirit. Be still. Take time to be at one with the Creator, your Soul, Spirit Guides, Ascended Masters, Angels, and the Universe. I create a safe, welcoming space to learn, heal, connect with Spirit, and meet people who wish to grow spiritually.

Know deep within that you are enough, powerful, and a Divine Being! Live life knowing you are loved, guided, and supported by your Soul and Spirit. Enjoy greater love, joy, peace, health, prosperity, power, ease, clarity, creativity, fulfillment, intuition, and well-being in all areas! Regular meditation helps you to spiritually awaken and release the grip of the ego mind which causes pain, struggle, suffering, and dramas.

Spirit knows you well and how to help. You may receive powerful inner guidance and sacred inner messages from Higher Realms to be your most and live your best life. Life can be joyful, wonderous, magical! Turn challenges and limitations into gifts, strengths, and blessings. Meditation helps you to release pain, suffering, struggle, drama. Feel loved, heard, understood, supported, and encouraged on your Soul's journey. Live as your authentic Higher Self in partnership with Divine Spirit.

My Guides asked me to offer these meditations for you. Spirit has said they want to assist in your self-healing during the meditation and afterwards. Rest, relax, restore, and revitalize yourself in the comfort of your home with a loving, peaceful, beautiful, and often healing meditation. You may sit comfortably in a chair or lie down with a pillow and blanket. Safely leave your cares and gently drift away while I softly and gently guide you. At the end of the approximately 20 minutes meditation, you may return from your journey with renewed vitality and peace.

After the meditation, there may be time for some of you to briefly share your meditative experiences, if you wish, and for spiritual conversation. Each time this program is offered, it will be different. The experience is influenced by you, me, and Spirit! Come with a loving heart and an open mind.

If you are unable to attend live, a complimentary recording will be sent to you after or posted where you may view it for a limited time. Recordings are not guaranteed due to occassional technical difficulties. There are no refunds if recordings are not available or distributed.





WE WILL START ON TIME. The room will be LOCKED AT START TIME.

NOTE: I am unable to help you log on to the program or let you into the program if you arrive late or get disconnected.

Please log on at least 15 MINUTES PRIOR to the start of the event from the Zoom Link provided to you in the email you used to register.
For Zoom, use your PC, cellphone, iPad, tablet, or other device. You may participate in audio only by calling in to the webinar.

Wait in the Zoom room until I let you in at start time.

MUTE your microphone PRIOR TO entry to the program. Please stay muted unless you have a question.

Please have your camera on, if possible, when you are speaking.

Turn your volume down or wear earbuds/headset to prevent feedback when you are speaking.



NOTE: If you need more time and personal attention, please consider a PRIVATE READING.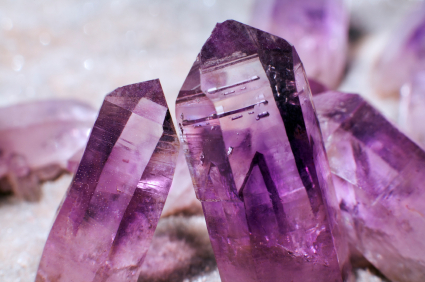 Must be 18 years old to participate.

Please be in a quiet room without any people or pets to distract you. Turn off the tv, phone ringer, email, and other device notifications.

I need to hear you clearly and I need your full attention. Do not be doing other things while in the program. Have someone else watch your children.



NOTE: NO RECORDING. I do not give my legal permission to record, alter, edit, post, print, publish, or share your class, program, workshop, or readings with me in any format, no exceptions.

NOTE: Join my newsletter at the bottom of the HOME PAGE to be notified of the webinar link when it is posted at the bottom of this page.
Please no selling, baiting, or trolling in any way. Negative comments or behavior will not be accepted and result in removal without refund.

Courtesy is expected towards everyone. Any disrespect will result in removal without refund.

I am unable to remind you of this program date. Please mark your calendar.

The Guides, Spirit, Loved Ones in Heaven, your Souls, and I are not all-knowing. There is only so much we can reveal. We cannot take away the lessons and learning your Soul came to experience. We may choose not to answer a question if it seems appropriate. Timeframes are approximate. Things may unfold differently than discussed. Your powerful Free Will, your Soul, and the Creator determine what happens to you and how you respond to it. Use your own inner wisdom to guide you. Accept the suggestions and information that feel right and true for you. Set aside anything that does not.

Spirit and Gayle Kirk do not practice medicine, diagnose, advise, cure, heal, treat disease or any other condition, or prescribe medication. Any information is not to be used for diagnosis or treatment purposes. Gayle Kirk's sessions are not a substitute for conventional medical diagnosis or treatment for any medical problem or psychological condition. This work is complementary to allopathic medicine. Please seek the advice of your doctor, therapist, or veterinarian. Continue any medical or counseling treatments and medicines prescribed for you. Any work or consultations are not intended to replace any medical, psychological, or psychiatric treatments. Do not suspend or change your medical treatments or prescriptions without first talking with your health care professional. This website and all of the contents and information on it are for educational purposes only.

All services, classes, presentations, and workshops are for entertainment purposes only. No claims or promises are made. You are paying for my time and energy, not for the contents or outcome of the reading. You are 100% responsible for any action taken based on your interpretation of the insights presented. Information should not replace legal, financial, medical, psychological, or other professional advice. By paying for any services offered by Gayle Kirk, you willingly agree to, understand, and accept this disclaimer and Terms of Use.
EASY MEDITATION


WEBINAR

Date: ______, 2022

Time: 2:00 pm (sharp) to 2:40 pm EST (Eastern Standard Time/NEW YORK)

Cost: $12
There is a maximum of only 48 people to allow more opportunity for personal attention!



REGISTRATION DETAILS WILL BE PROVIDED AT THE BOTTOM OF THIS PAGE SOMETIME IN 2022.

NOTE: Join my newsletter at the bottom of my HOME PAGE to be notified.


NOTE: AT LEAST ONE DAY PRIOR TO THE WEBINAR, SET UP A "BASIC" FREE ZOOM ACCOUNT TO PARTICIPATE FREE IN THIS PROGRAM!

If you need a Zoom account, the "BASIC" free option will work. All you need is an email address. NO credit cards are required. Go to www.zoom.com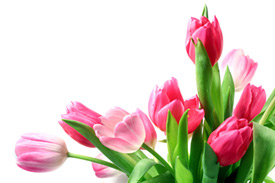 CLIENT TESTIMONIALS

"Gayle created a safe, warm environment where we could work together and where I could express myself freely and honestly without fear or embarrassment...Having never experienced this, I was somewhat unsure of what to expect. Gayle led me through a process of letting go of the fearful energies through visualization and helped me get to the deepest level of meditation I had ever been to. I could actually feel the energy around me and through me at work in my body...She used her channeled healing abilities to infuse me with new energy and perspective.

I had a wonderfully enlightening and healing meditation filled with new images and sensations that I had never before encountered. I had often read about such experiences and through Gayle, I was also a witness to this deeper truth and I am thankful to her for that. Since our meeting, I have enjoyed more peace in my life and a deeper connection to the people around me. I would highly recommend Gayle as a gifted healer and channel to anyone seeking a caring, friendly, and compassionate person to help you in what can seem like unfamiliar territory."

"I experienced deep relaxation, peace, vivid imagery, and great comfort. Both times, I was brought to tears by the powerful sensations of love and acceptance I experienced within myself...Gayle is very kind, soothing, reassuring, and down-to-earth (i.e. if you met her at the market, you'd never know she is a psychic medium.)

I felt an instant rapport with her and find her likable and trustworthy. Finally, I feel that my sessions have borne great fruit in my life. In both cases, I have experienced important shifts of perspective after my sessions, ones that have deepened my love for my family, God and fellow man, and myself. I have been able to make changes in my life which had previously eluded me! I highly recommend these sessions."