SPIRITUAL GUIDANCE

LOVED ONES IN HEAVEN

MINI-READINGS

WEBINAR
I provide LIVE loving, uplifting, and inspiring mini-readings for the majority of the program to as many people as possible as guided by Spirit in a safe and compassionate environment.

Receive powerful guidance and sacred messages to be your most and to create your best life. We support your journey of Spiritual Awakening and personal transformation so you may live in loving, joyous, peaceful, and fulfilling partnership with yourself, others, life, and with Spirit.

After I explain what usually happens, we take about 5 minutes of silence while I blend my Soul with your Soul and with Spirit. I then begin channeling. We know how to help, inform, inspire, and support you.

Openly discuss your concerns with Spirit and me. Ask about relationships, family, others, pets, health, work, concerns, direction, desires, situations, decisions, projects, your personal growth, emotional and physical healing, the afterlife, loved ones and pets in Heaven, creating inner peace, living as your Soul, and developing spiritual gifts.

You will get more out of the experience if you participate in the reading by honestly talking with Spirit and me about your thoughts, feelings, and concerns. At times, you may need to speak up and explain what Spirit and I are seeing, hearing, and feeling to help clarify the information given.

You are a Divine Being! You are more than your life story. Move beyond life challenges. Life can be joyful, wonderous, magical! Turn challenges and limitations into gifts, strengths, and blessings. Release pain, suffering, struggle, drama. Feel loved, heard, understood, supported, and encouraged on your Soul's journey. Live as your authentic Higher Self in partnership with Divine Spirit.

Loved ones and pets in Heaven may also come in the reading. Please be open to hearing from them. Allow Spirit to decide how to help you and who may come in Heaven. When people pass, they review their life and often want to make amends. They come to give you their love, support, and to heal relationships. Information is accurate, special, personal, meaningful, evidential, and validating. Loved ones usually describe how they know you, their personality, your relationship with them, the circumstances of their passing, fond memories, and shared moments together.

People you had an important relationship with, including their family, friends, and pets, may come to visit in the reading. You may also be asked to pass on a message to a family member, friend, or co-worker from their loved one in Heaven. Relatives several generations back, who you may not have known, may come because you are part of their family. They may help you to reunite with loved ones in Heaven you miss dearly.

You may speak with the Souls of family and friends on Earth who have NOT PASSED. Their Souls may communicate telepathically if they are thinking of you or in an altered state of awareness due to old age, dementia, illness, coma, or medication. This allows you both to speak more easily together. Think of those in Heaven and invite them to come to the reading.



NOTE: Please have 1 concern about your life ready to discuss in a conversation with Spirit so you will be ready if you are selected to speak with Spirit.

NOTE: Due time constraints, please realize not everyone will receive a mini-reading.

I will keep the messages and guidance brief to assist as many people as possible.

Even if you do not receive a mini-reading personally, you will likely find that hearing the uplifting, inspirational guidance channeled from Spirit and healing connections with those in Heaven helps you as well.
At the beginning, I will explain what usually happens.

I may play a short piece of music to set the intention and to create a sacred space for us, our loved ones in Heaven, and Spirit.

I provide mini-readings for the rest of the program for as many people as possible.

You must be available right away during the LIVE webinar if you want to be considered for a mini-reading or I will need to move on to someone else.

Each time this program is offered, it will be different. The experience is influenced by you, me, and Spirit! Come with a loving heart and an open mind.

If you are unable to attend live, a complimentary recording will be sent to you after or posted where you may view it for a limited time. Recordings are not guaranteed due to occassional technical difficulties. There are no refunds if recordings are not available or distributed.



NOTE: No medium can guarantee a connection with someone in Heaven or summon a particular person or pet. You must be open to hearing from any person or pet in Heaven. Please be flexible and realize it is up to Spirit what happens.


NOTE: If you need more time and personal attention, please consider a PRIVATE READING.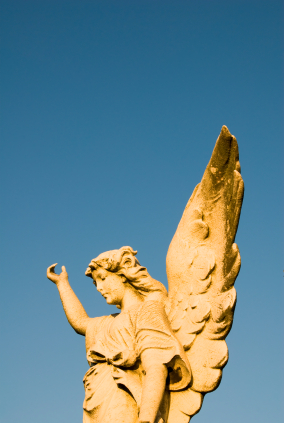 WE WILL START ON TIME. The room will be LOCKED AT START TIME.

NOTE: I am unable to help you log on to the program. I am also unable to let you into the program if you arrive late or get disconnected.

NOTE: Please log on at least 15 MINUTES PRIOR to the start of the event from the Zoom Link provided below
For Zoom, use your PC, cellphone, iPad, tablet, or other device. You may participate in audio only by calling in to the webinar.

Wait in the Zoom room until I let you in at start time.

MUTE your microphone PRIOR TO entry to the program. Please stay muted unless you have a question.

Please have your camera on, if possible, if you are speaking or if I am speaking to you.

Turn your volume down or wear earbuds/headset to prevent feedback when you are speaking.
Must be 18 years old to participate.

Please be in a quiet room without any people or pets to distract you. Turn off the tv, phone ringer, email, and other device notifications.

I need to hear you clearly and I need your full attention. Do not be doing other things while in the program. Have someone else watch your children.



NOTE: NO RECORDING. I do not give my legal permission to record, alter, edit, post, print, publish, or share your class, program, workshop, or readings with me in any format, no exceptions.

NOTE: Join my newsletter at the bottom of the HOME PAGE to be notified of the webinar link when it is posted at the bottom of this page.
Please no selling, baiting, or trolling in any way. Negative comments or behavior will not be accepted and result in removal without refund.

Courtesy is expected towards everyone. Any disrespect will result in removal without refund.

I am unable to remind you of this program date. Please mark your calendar.

The Guides, Spirit, Loved Ones in Heaven, your Souls, and I are not all-knowing. There is only so much we can reveal. We cannot take away the lessons and learning your Soul came to experience. We may choose not to answer a question if it seems appropriate. Timeframes are approximate. Things may unfold differently than discussed. Your powerful Free Will, your Soul, and the Creator determine what happens to you and how you respond to it. Use your own inner wisdom to guide you. Accept the suggestions and information that feel right and true for you. Set aside anything that does not.

Spirit and Gayle Kirk do not practice medicine, diagnose, advise, cure, heal, treat disease or any other condition, or prescribe medication. Any information is not to be used for diagnosis or treatment purposes. Gayle Kirk's sessions are not a substitute for conventional medical diagnosis or treatment for any medical problem or psychological condition. This work is complementary to allopathic medicine. Please seek the advice of your doctor, therapist, or veterinarian. Continue any medical or counseling treatments and medicines prescribed for you. Any work or consultations are not intended to replace any medical, psychological, or psychiatric treatments. Do not suspend or change your medical treatments or prescriptions without first talking with your health care professional. This website and all of the contents and information on it are for educational purposes only.

All services, classes, presentations, and workshops are for entertainment purposes only. No claims or promises are made. You are paying for my time and energy, not for the contents or outcome of the reading. You are 100% responsible for any action taken based on your interpretation of the insights presented. Information should not replace legal, financial, medical, psychological, or other professional advice. By paying for any services offered by Gayle Kirk, you willingly agree to, understand, and accept this disclaimer and Terms of Use.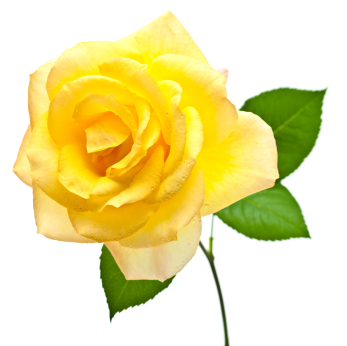 SPIRITUAL GUIDANCE

LOVED ONES IN HEAVEN

MINI-READINGS


WEBINAR

Date: ______, 2022

Time: 2:00 pm (sharp) to 2:40 pm EST (Eastern Standard Time/NEW YORK)

Cost: $25
There is a maximum of only 48 people to allow more opportunity for personal attention!



REGISTRATION DETAILS WILL BE PROVIDED AT THE BOTTOM OF THIS PAGE SOMETIME IN 2022.

NOTE: Join my newsletter at the bottom of my HOME PAGE to be notified.


NOTE: AT LEAST ONE DAY PRIOR TO THE WEBINAR, SET UP A "BASIC" FREE ZOOM ACCOUNT TO PARTICIPATE FREE IN THIS PROGRAM!

If you need a Zoom account, the "BASIC" free option will work. All you need is an email address. NO credit cards are required. Go to www.zoom.com
CLIENT TESTIMONIALS

"I am simply blown away by the accuracy and validation that Gayle gives with her readings! I was a bit skeptical, but am a believer after my reading. There is simply no way that she knew ahead of time of things that came through. I now have comfort and am at peace after my reading. Thank you Gayle!!!"

"Gayle is amazing. I had my second session with Gayle recently and was once again blown away by her abilities. She started the session discussing something that she shouldn't have known about! She then went into her session and gave detailed information about things happening or getting ready to happen in my life...with nothing more than a few "yes" & "ah huh" responses from me. She was so easy to talk to and was very sensitive when passing along information that was difficult to hear. She's great!""

"The entire experience left me with a greater sense of peace, knowing he (loved one in Heaven) was still reachable even though I could not hear him myself. I thank Gayle and her wonderful gift for making that all possible. I know he will always be near. Thank you, Gayle."

"Participating in the program provided much healing in the grieving process. Gayle was a most engaging speaker."

"I first encountered Gayle many years ago when she was first starting out and was immediately impressed with her gifts, they are truly genuine, as I have had several occasions to experience personally. I had my fourth session with Gayle recently for psychic life/spiritual counseling: I didn't have to speak much or ask many questions because automatically everything she said was amazingly on target with respect to the questions I had for her. It was a truly uplifting enlightening & healing encounter."

"This was a very helpful program for those seeking closure to a departed loved one. It provided a unity of spirit, allowing one to share, and was very non-threatening."

"She explained what would happen and was honest about not being able to guarantee who, if any, of the people I wanted to connect with would come through. What I respected most was that she didn't want me to give her any clues or information ahead of time so that she could demonstrate that the loved ones who did come through were really there - giving information she couldn't possibly have known."