MINI-READINGS

DIVINE GUIDANCE

LOVING SUPPORT

Free Live Only Webinar
Date: TBD

Time: 1:00 - 1:40 PM ET (Eastern Time/NEW YORK)

Cost: FREE


This is a live program only. I do not give my legal permisson for anyone to record the program in video, audio, written, photo, or any other manner.

THIS IS A FREE PROGRAM!

THERE IS NO REGISTRATION.


8 PEOPLE ARE REQUIRED TO BE ON ZOOM AT START TIME TO RUN THE PROGRAM.

PLEASE SHARE THIS LINK TO INVITE PEOPLE TO PARTICIPATE.


If not do not have enough people, we will postpone the program for another day.

The total length of the program depends on the number of people participating. The program may run shorter if there are fewer attendees.

There is a maximum of 48 people.

You may participate on Zoom or the telephone.


THE PROGRAM LINK WILL BE POSTED HERE ON THE DAY OF THE PROGRAM.



Join my newsletter at the bottom of my HOME PAGE to be notified of the date of this program and future events.
I will provide short, very brief MINI-READINGS FOR AS MANY PEOPLE AS POSSIBLE as I am guided by Spirit!

You may be randomly selected to ask 1 specific question about your life for Divine guidance and loving support from Spirit and me.

Spirit and I provide you with wise insights, self-awareness, understanding, encouragement, and inspiration to help you grow, heal, and move forward.

Openly discuss your concerns and desires. Describe what is happening and talk honestly about the issues you wish to receive guidance on.

We help you to live with greater love, joy, peace, power, prosperity, wisdom, and healing by learning to live as your Soul in partnership with Spirit. We support you to create personal shifts, loving relationships, and life-changing transformations while loved, guided, and supported by Divine Spirit.

You will hear everyone's short, brief mini-readings. Learn from other's experiences. Be inspired and supported by their lives, guidance, and messages. You will likely find that hearing the uplifting, inspirational messages, and guidance from Spirit and me provided to others often helps you as well.



NOTE: We will not be intentionally connecting with loved ones and pets in Heaven.

NOTE: Please do not ask for guidance on health information, legal concerns, financial matters, loved ones in Heaven, current events, or Spirit Guides.
There may be an opportunity for some of you to share your experiences, friendly fellowship, and uplifting spiritual conversation.

You may be invited to ask me questions of a general nature about spiritual topics that benefit everyone.

I may also share some of my own personal spiritual experiences.

Speak up during the program. I am unable to answer questions afterwards.

If you need more time and attention, I would be happy to help you in a PRIVATE SESSION.



NOTE: Please realize not everyone will receive a short mini-reading.

I will do my best to read as many people as possible during our time together. It is up to Spirit what happens.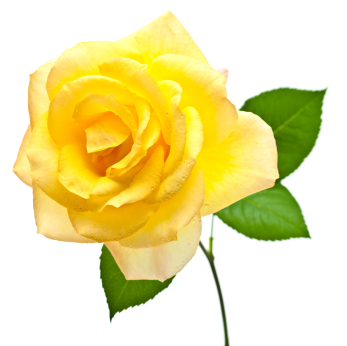 Must be 18 years old to participate.

Please come with a loving heart and an open mind. Each program is unique and an experiment with you, me, and Spirit.

Please be in a quiet room without any people or pets to distract you.

Turn off the tv, phone ringer, email, and other device notifications.

We need to hear each other clearly. I need your full attention. Do not be doing other things during the program. Have someone watch your children.

Please have clear, unbroken reception and sufficient battery life for the program.

Disruptions or poor reception may result in early termination of your participation in the program or reading without refund or rescheduling.

Mute yourself before entering the Zoom room.

I prefer to see you so please have your video camera on when possible.

Courtesy is expected towards presenters, event administrators, and fellow attendees at all time.

There is no selling, baiting, or trolling in any way. Negative comments or behavior will not be accepted and result in removal without refund.






There are no refunds, no exceptions, and no transfers to another session, class, program, or event.

WE WILL START ON TIME. The room will be LOCKED AT START TIME.

Once the room is full, we will close participation. Please join the Waiting Room 10 minutes early.
Each registration is for one device only. Multiple device access will not gain entry into the event.

If you switch devices mid-way through the event, you will not be able to re-enter and there are no refunds.

I am unable to help you login to the program. I am unable to let you into the program if you arrive late or get disconnected or switch devices.

By participating, you give your permission for me to post and sell a recording of this program on social media and my website if I choose to do so.

All written, video and/or voice recording of any session, event, class, presentation, work, tutoring, advice, or opinion with/of Gayle Kirk is the sole property of Gayle Kirk. It may not be used or distributed for any public format or commercial purposes without Gayle Kirk's written permission.

Gayle does not give her legal written permission to post, edit, share, publish, or use the recording of any written or live channeling, writings, opinions, session, class, workshop, program, tutoring, or event, in part or in full, in any format, no matter what channeled Spirits may say, for anything other than your personal, private use only, no exceptions. Gayle Kirk owns all the licensing rights to use intellectual property owned by Gayle Kirk.

No claims or promises are made. You are 100% responsible for any action taken based on your interpretation of the insights presented. Information should not replace legal, financial, medical, psychological, or other professional advice. You willingly agree to, understand, and accept this disclaimer and Terms of Use.
CLIENT TESTIMONIALS



"Gayle is extremely compassionate, sharing wisdom and guidance to the lessons each of us is here to learn. This is the second time I have used Gayle and it is truly an honor to work with such a gifted and joyous soul."

"Healed my aching Soul. Truly impacted me in a profound way. Much needed support and answers to important life and spiritual questions. Gayle helped me understand and accept true love for myself and to be very honest, I was struggling with that within myself."

"I have had many readings with Gayle over the years. She has helped me with my personal issues as well as my professional ones and has always provided me with guidance and insight to address certain problems known and unknown. I value her time with me and I appreciate her empathy, warmth, and compassion. I highly recommend Gayle to anyone."

"Talking to Gayle is always calming and insightful, a huge reminder of the peace that is available if only we let it happen. Thank you. Gayle K."

"Gayle is insightful and astounding. Her reading brought comfort and direction to me. She has a powerful gentleness about her. I'm looking forward to our next session!"

"Gayle was warm and kind during my reading. I was speachless at how on point she was. There was not one thing she said that did not make sense."