PRIVATE SESSION
919-694-5599
CALL my landline anytime!
Text is not available.

SEND EMAIL

GAYLE KIRK
NOTE: Read this website on your laptop so the text will automatically be larger for easier reading.
Please allow Spirit and me to lead the session. We will address as many of your sincere questions and heartfelt concerns as time allows.

Have a loving heart, open mind, and let go of your expectations. Trust and know you are assisted by your Soul, the High Realms of Spirit, and by me.

Please read the full description below since everyone works differently.





Without any information from you to start, I begin the session by speaking about you and your life.

Please let me know if you would like me to do this part of the reading in trance so you and the Guides may speak directly.

Next, openly discuss your concerns and desires. Describe what is happening and talk honestly about the issues you wish to receive guidance on.

Spirit and I provide you with wise insights, self-awareness, understanding, encouragement, and inspiration to help you grow, heal, and move forward.
We help you to live with greater love, joy, peace, power, prosperity, wisdom, and healing by learning to live as your Soul in partnership with Spirit.

We support you to create personal shifts, loving relationships, and life-changing transformations while loved, guided, and supported by Divine Spirit.

You are a Divine Being! You are more than your life story. Move beyond life challenges. Life can be loving, peaceful, joyful, wonderous, and amazing! Feel loved, heard, understood, supported, and encouraged on your Soul's Journey in this time of humanity's Spiritual Awakening as our Souls evolve. Love, accept, respect, and celebrate who you are and who you are becoming. Dream and believe in your positive possibilities and amazing potentials!



Loved ones and pets in Heaven may very briefly connect with you in the reading. Please be open to hearing from them for a short, brief mini-greeting.

NOTE: Please see an experienced, respected Evidential Medium if you want to focus on more time, details, facts, and evidence for those in Heaven.


NOTE: Spirit and I do not say who your Guides are.

We assist you to develop a loving, beautiful partnership with your Soul and Spirit within you.


Learn about my TRANCE CHANNELING SESSIONS below.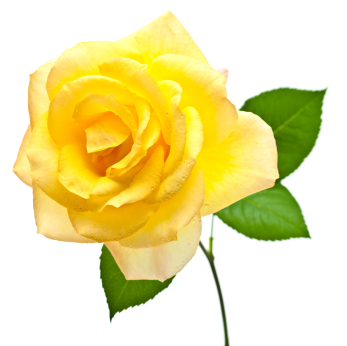 Trance channeling allows you to speak with Divine Spirit and my Soul directly while I am in a deeper state of meditation known as trance. Trance channeling often provides profound wisdom, deep healing, greater understanding, empowerment, inspiration, and a loving feeling Presence of Spirit.
Spirit provides guidance and support to assist your spiritual awakening, transformation, and self-healing to help you grow, heal, and move forward.

Be willing to openly and honestly discuss your personal concerns and sincere desires with Spirit. We have your highest and best interests in mind. Spirit may speak about past lives regarding a significant person or a challenge to help you understand it from a higher, loving perspective and to heal.

Spirit has said that who they are is not important. The Guides want to focus on you and your concerns, growth, and healing, not on themselves. The loving wisdom channeled from Divine Spirit through me is based on universal truth. The teachings are for everyone, spiritual, and not religious.

In trance, I may hear some of what is said as you speak with Spirit, but I soon forget most or all of the conversation. Your reading is safe and private.



If you prefer me not to be in trance, please tell me before we start the reading. If you are not familiar with Trance Channeling: WATCH MY VIDEOS


Learn about my PHYSICAL, EMOTIONAL, MENTAL, AND SPIRITUAL HEALING SESSIONS below.
Connect with the love, joy, peace, healing, power, prosperity, wisdom, freedom, trust, intuition, and creativity of your Soul, God, Angels, Ascended Masters, and Spirit Guides for your physical, emotional, mental, and spiritual well-being.

Receive support for self-healing illness, pain, anxiety, anger, depression, grief, guilt, fear, loneliness, hopelessness, low self-esteem, and suffering.
As you openly and honestly discuss your personal concerns, Spirit and I help you to understand things from a higher, loving perspective and to heal.

I may share intuitive insights on some potential thoughts and feelings which may have contributed to the concern. Spirit and I assist you to access your Soul's inner wisdom, healing, love, joy, power, and peace. Receive Divine guidance and support to be your most and to create your very best life.

Have faith and trust in the love and support of your Soul and the High Realms of Spirit. There are no obstacles for your Soul and the Creator!





You may experience Divine love, light, peace, joy, energy, sleepiness, a release of stored emotions, warmth, coolness, a slight breeze, a tingling vibration, beautiful inner colors, greater awareness, broader understanding, pleasant dreams, profound inner wisdom, deeper insights, spiritual awakening, visions of Spirit Guides and Angels, joyous visits from Loved Ones and Pets in Heaven, and other amazing inner healing sensations.
If you are making your transition from this world, you may benefit in finding peace and comfort by releasing fears, karma, and painful emotions. You may not notice significant physical improvement, but self-healing may help you make a more peaceful passing and your Soul to evolve in the next life.

You may experience positive changes during or after the first session. Several sessions may be beneficial for greater improvements, but are up to you. No promises are made. Each session is unique and an experiment with Spirit. Your Soul, God, Angels, and Spirit are the healers. I am the channel. Self-healing may be miraculous, life-changing, or subtle. Whether or not you feel or notice anything, the love and power of the Divine is assisting you.





Your self-healing can be done at a distance. You do not need to be with me. I also do not need a photo of the person or pet in need of self-healing.
Simply relax, let go, and ask your Soul and Spirit for help. Open your heart to receive. Have faith and trust in the ability for Love to help you. Still your mind, calm your emotions, and relax your body. You are loved and safe in this sacred experience as you connect deeply with your Soul and the Divine.

Turn off your telephone and devices. Wear comfortable clothing. Sit or lie down. You may rest or sleep. Be in a quiet, peaceful, private place with your eyes preferably closed or you may keep them open. Light a candle if you wish and relax in silence or with your own soft music gently playing.

Trust and know things are always working for your highest and best. You are helped according to God's Divine Will and your own Soul's Life Plan. Spirit lovingly said to me, "Suffering is not a requirement on 'The Path to Joy'...To find God, you need look no further than within your own heart."



Enjoy reading some of the honest, positive, healing CLIENT TESTIMONIALS below.



"One of the best sessions I've had since I started over 20 years ago. Excellent insights and guidance. I strongly recommend you try her."

"There is no way Gayle could explain or describe the things she does unless she was truly connecting with Spirit. The information she conveyed was specific, accurate, enlightening, and comforting. Thanks from the bottom of my heart!"

"My Private Reading with Gayle went exceptionally well. She trance channeled my reading through supportive, loving, and gentle Guides. Several of my loved ones from Heaven also arrived, which was incredibly meaningful to me. I appreciate Gayle's gift of trance channeling and the Guide's wisdom, nudges, and direction!"

"Gayle channels voices from Guides who want to pave a pathway for our future guided by light and love. She is grounded, wise, kind, and wants nothing more than to heal our aching souls."

"Thank you for being such a clear and true Channel of Light and Wisdom. The Guides with whom Gayle works are insightful, intuitive, wise, and endlessly loving. I felt a true sense of how beloved each person in our group really is and how eager the Guides are to help us on our journey to awareness and grace."

"I have had several sessions with Gayle and each session has been a confirmation of the authenticity of her psychic gifts. Recently I had a "trance channeled" reading with her which exceeded my greatest expectations. The wise, kindly Ascended Master who speaks through her zeroed in on my issues immediately and accurately with little input from me and supplied me with the most helpful insights, not only from the highest soul perspective but also in terms of concrete, practical advice. Wow!

"I had the pleasure of having a remote Private Reading focusing on healing from Gayle. I felt the energy as a flow of loving peace and harmony, all around me. It was subtle and yet, I knew something was happening for sure. I am very sensitive and feel such things right away. You may or may not feel the energy or process during or afterwards, depending upon how you are wired. Gayle is a lovely person who allows healing energy to come through her from higher sources. She has her own healing gifts, as well."

"Aside from attaining deep enlightenment, both spiritual and emotional, I found that my session with Gayle provided a long-term healing effect. It changed the way I view the world around me."

"I left feeling uplifted and strengthened for the journey ahead."

"I wanted to bring myself back in alignment and to restore my sense of purpose in my work. Gayle created a safe, warm environment where we could work together and where I could express myself freely and honestly without fear or embarrassment. Having never experienced this, I was somewhat unsure of what to expect. Gayle led me through a process of letting go of the fearful energies through visualization and helped me get to the deepest level of meditation I had ever been to.

I could actually feel the energy around me and through me at work in my body. She used her channeled healing abilities to infuse me with new energy and perspective. I had a wonderfully enlightening and healing meditation filled with new images and sensations that I had never before encountered. I had often read about such experiences and through Gayle, I was also a witness to this deeper truth and I am thankful to her for that."

"My Private Reading which focused on healing with Gayle was simply life-transforming. Not only did it bring immediate relief to my mind and body, but it also put together for the first time the various pieces of the puzzles of my life into a coherent, peace-bringing whole.

Everything that I was told resonated deeply with me as the truth, even if I had not understood that until now. More specifically, I finally could understand the cause and purpose of the most significant and painful issue I have long had to struggle with and was finally given the remedy for resolving it.

My Private Reading with a focus on healing with Spirit as channeled through Gayle is one of the most important hours of my entire life. I am sending you the recording and I am happy to give you my permission to post it on your website. Many thanks again for a wonderful session! Life-changing! I look forward to seeing you again. Warmest best."